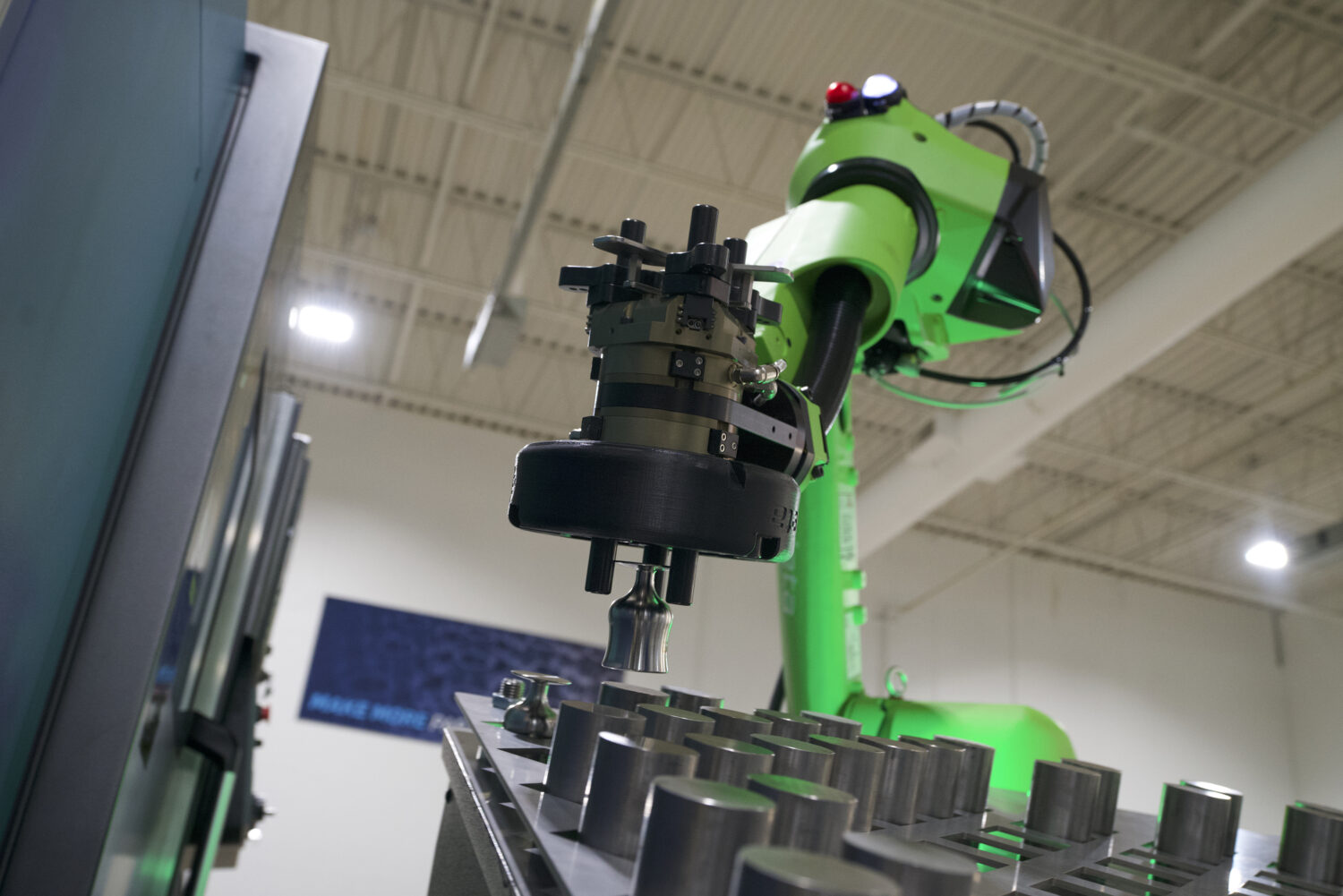 We invite you to visit with us at the 2021 Wichita Industrial Trade Show in Wichita, Kansas, Oct. 26 to 28. We will be running two collaborative robot demos in our booth, as well as presenting important information about how robot cells can address key business challenges and boost ROI in no time.
ROBOT DEMOS
Stop by Acieta booths 64 and 65 to see both FastLOAD CX1000 and FastLOAD CR2000 collaborative standard robotic solutions in action!
Acieta FastLOAD collaborative standard robotic solutions are a perfect choice for new adopters of automation and for experienced robot users that want to better leverage their current machine tools.
PRESENTATIONS
Is Now the Time to Get a Cobot?
Learn to identify the signs that you need to add a cobot to your operation and how to calculate a cobot's ROI.
Speaker: Jake Corning, Regional Automation Manager - Standards, Acieta
Tue., Oct. 26 at 5:30 PM
Room 101B
Adapt Your Manufacturing Process: Do More with Less
Hear real-world examples of how automation has helped companies address labor shortages, increase capacity, and position their business for future growth.
Speaker: Nick Cowell, Regional Automation Manager, Acieta
Wed., Oct. 27 at 10:00 AM
Room 101B
SCHEDULE A CONSULTATION
Want to talk with an Acieta expert about your company's manufacturing challenges? Schedule a time to talk with Nick Cowell and Jake Corning Schedule at the Acieta booth by calling 844-4-ACIETA or emailing info@acieta.com today!