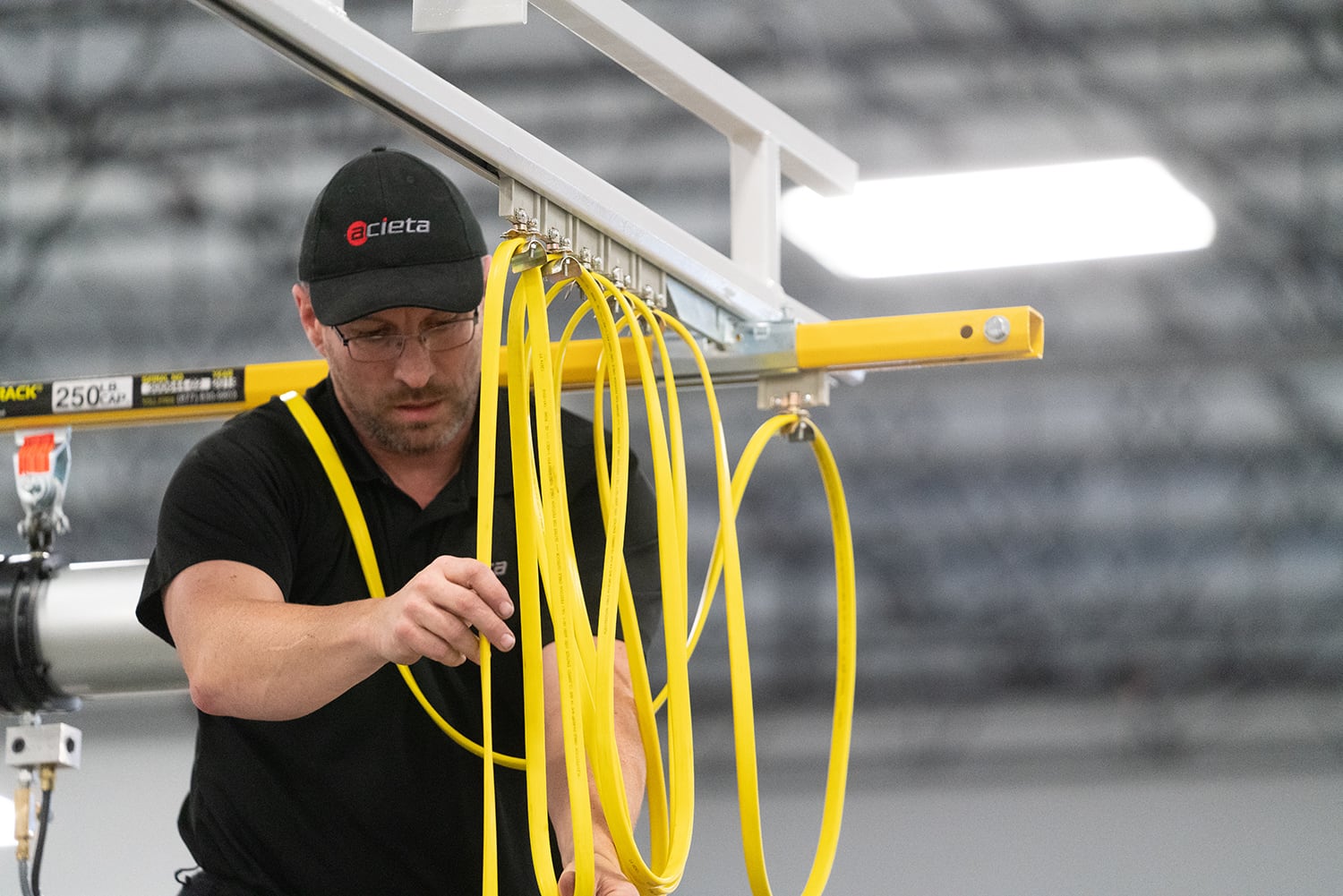 Industry-wide automation possibilities
Across North America manufacturing leaders are looking to develop solutions for the challenges they face. From reducing delivery time and increasing capacity to lowering costs and combating labor shortages, Acieta's robotic automation solutions are helping companies problem solve and create opportunities for long term growth, safety and prosperity.
We start by working with you to examine the entire manufacturing process, from receipt of raw materials to shipping of finished products. We use our experience to generate concepts you may not have considered and, together, we brainstorm ideas. Only after evaluating alternative robotic solutions do we collectively decide on the best course to take. Then, the detailed design and integration work begins. Once your industrial robots are installed and running, we don't walk away. Acieta offers training, maintenance and support to ensure your systems continue running at peak efficiency — no matter how your products or processes evolve.
Take a look at how we've worked with a variety of manufacturing sectors: