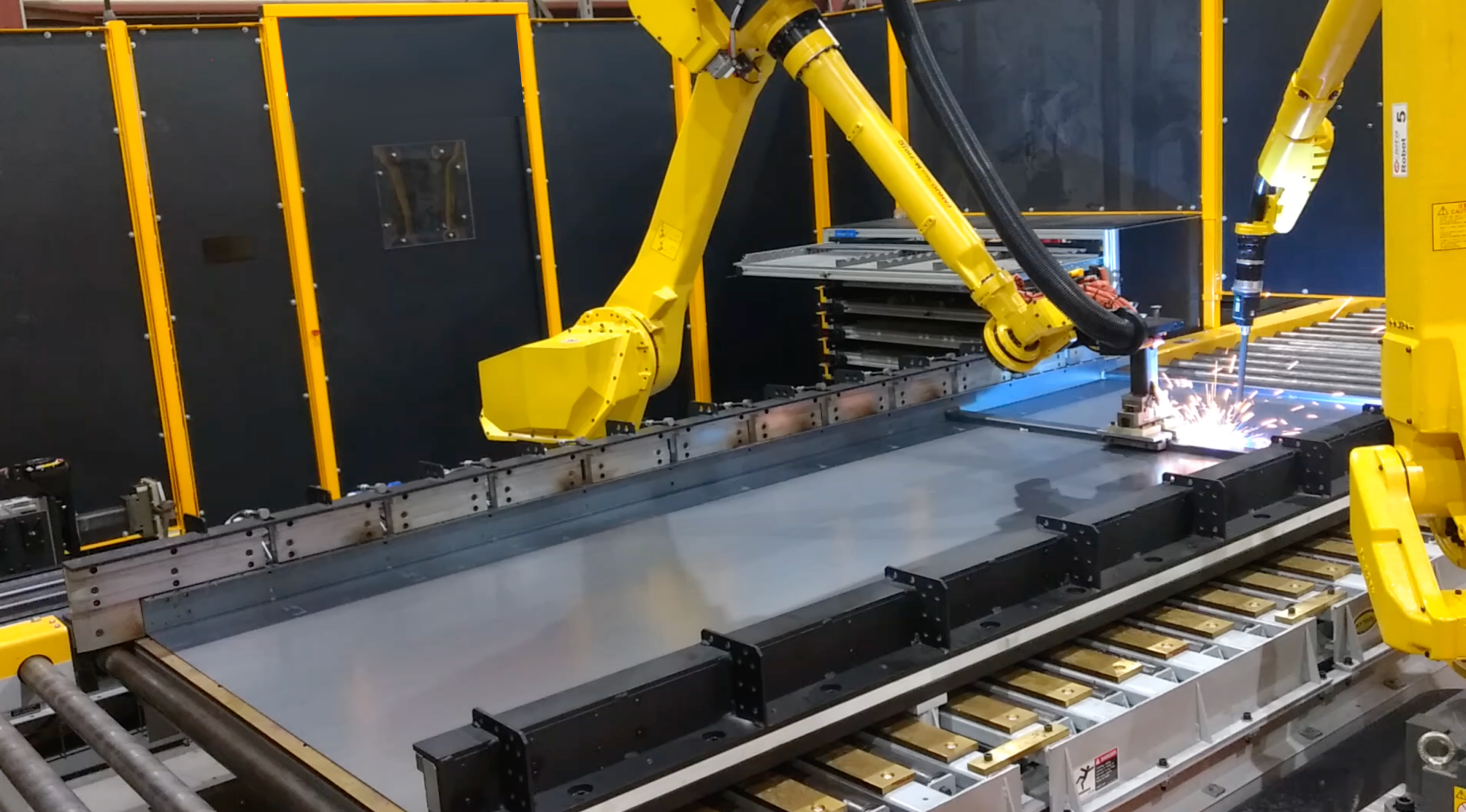 Delivering weld quality at a lower cost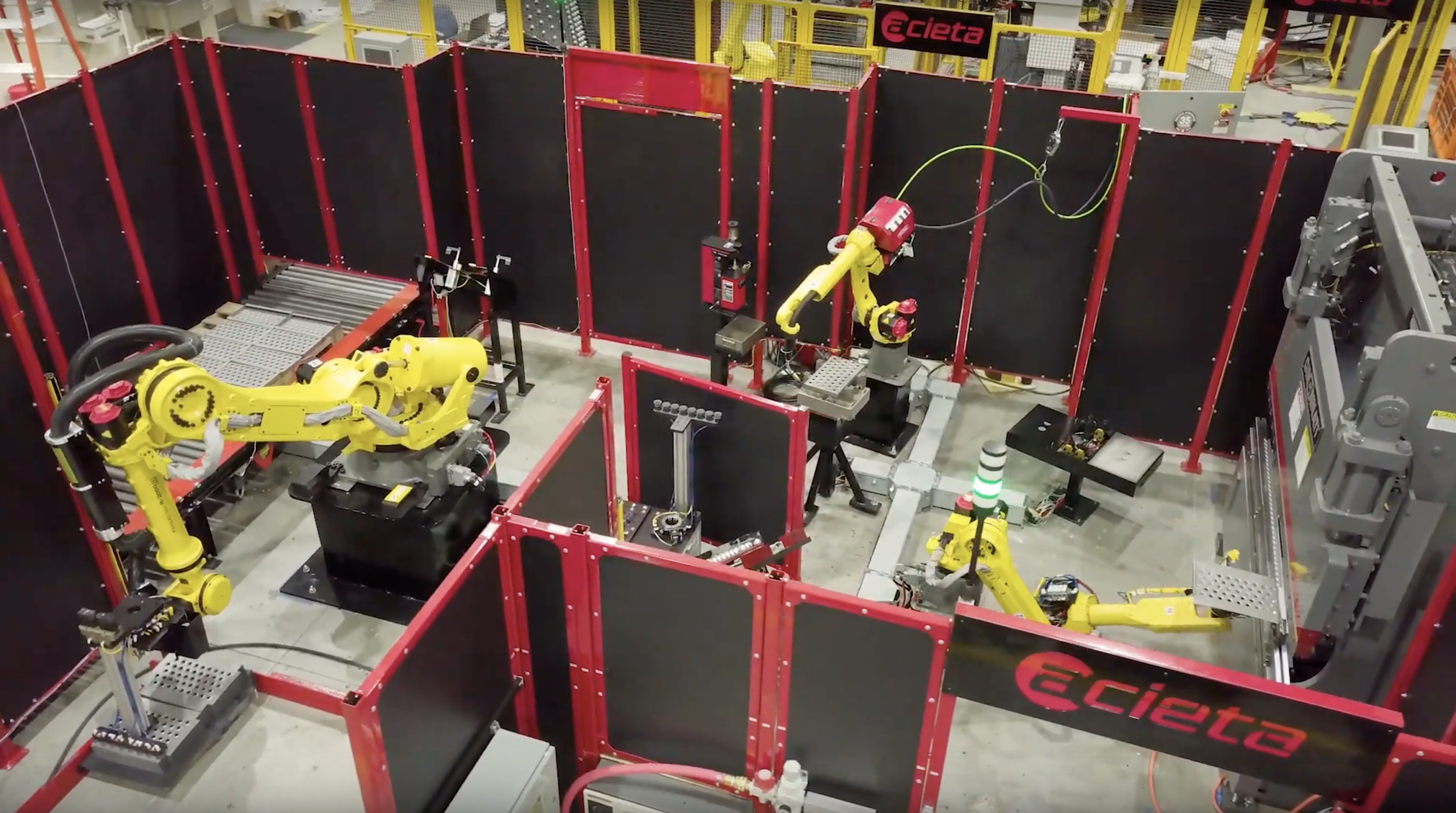 What Is Robotic Welding?
Robotic welding automates the welding process by utilizing a programmable mechanical arm. Metal wire is fed to the end of the arm, where it is heated by an integrated torch tool to complete the weld.
Why Consider Advanced Robotic Welding?
An advanced robotic welding system lowers costs and improves quality, regardless of order size. It even improves safety and helps engineers create more innovative product designs.
No Minimum Order Size 
Robots are flexible machines that can be easily reprogrammed and need minimal hard tooling. That means there's little setup, making robotic welding systems practical for low-volume orders. Robotic welding even saves money on complex one-off assemblies, where the programming effort is repaid in faster welding and less risk of scrap. With fewer parts needed to set up robotic welding machines, there's more capacity for production.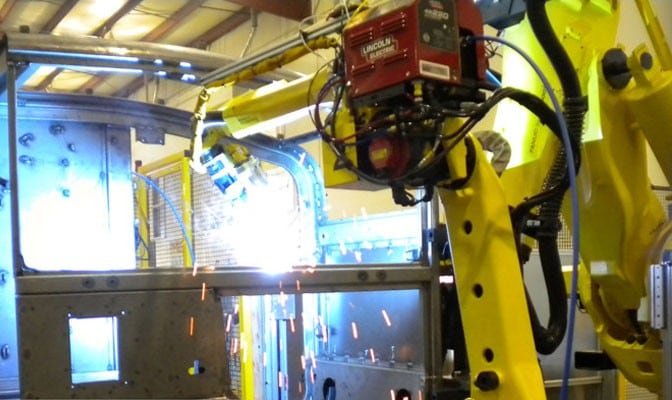 Benefits
Robots in automated welding systems move faster and more consistently than a human welder. They get into hard-to-reach places, never tire and never make mistakes. Together, these mean robotic welding systems:
Produce more pieces per hour and per week than a human welder can.
Increase yields by avoiding mistakes. This eliminates scrap and sacrificial or test pieces while saving money and lowering costs — especially on complex, high-value jobs.
Improve schedule adherence, as no shortages mean every order ships complete and on time.
Lower per-piece consumption of consumables like gas and wire because it moves faster while depositing only the minimum amount of metal needed.
Increase confidence in weld quality, possibly allowing less downstream inspection.
Enable designs requiring welds that a human welder cannot make because of restricted access or orientation (which gives engineering freedom to create more innovative products).
Improve safety by reducing human exposure to fumes, weld splatter and flash. (Reduced need for personal protective equipment is another cost saving!)
Custom – Robotic positioner weld cells
Let a positioning robot handle the repetitive job of loading and unloading so you can reassign human operators to quality-related jobs. This change lowers production costs, provides more repeatable quality and minimizes injury risks. It's a safer, faster way to handle products – including large, heavy and awkward parts
Manual load/unload time significantly reduced
No overhead assist required
Automatic gripper change for different parts
6 degrees of freedom
Reduce risk of injury
Typically lower cost for large weldments
Parts can be easily conveyed to and from the system reducing material handling in up and down stream production
Custom – Fixtureless weld cells
Combine handling robots with welding robots to eliminate the need for an operator to load/unload dedicated fixtures used in traditional weld cells. Reduce costs and time spent buying, maintaining and storing fixtures, and use a more efficient footprint. Change over on the fly and create one piece flow, minimizing inventory and work in process for savings beyond traditional ROI calculations.
Reduced direct labor cost
Lights-out operation
Increased productivity and consistent output
Improved quality
Enhanced safety
Improved working environment
Creation of new and better jobs
Reduced/elimination of tooling
Minimal maintenance (no tooling to wear)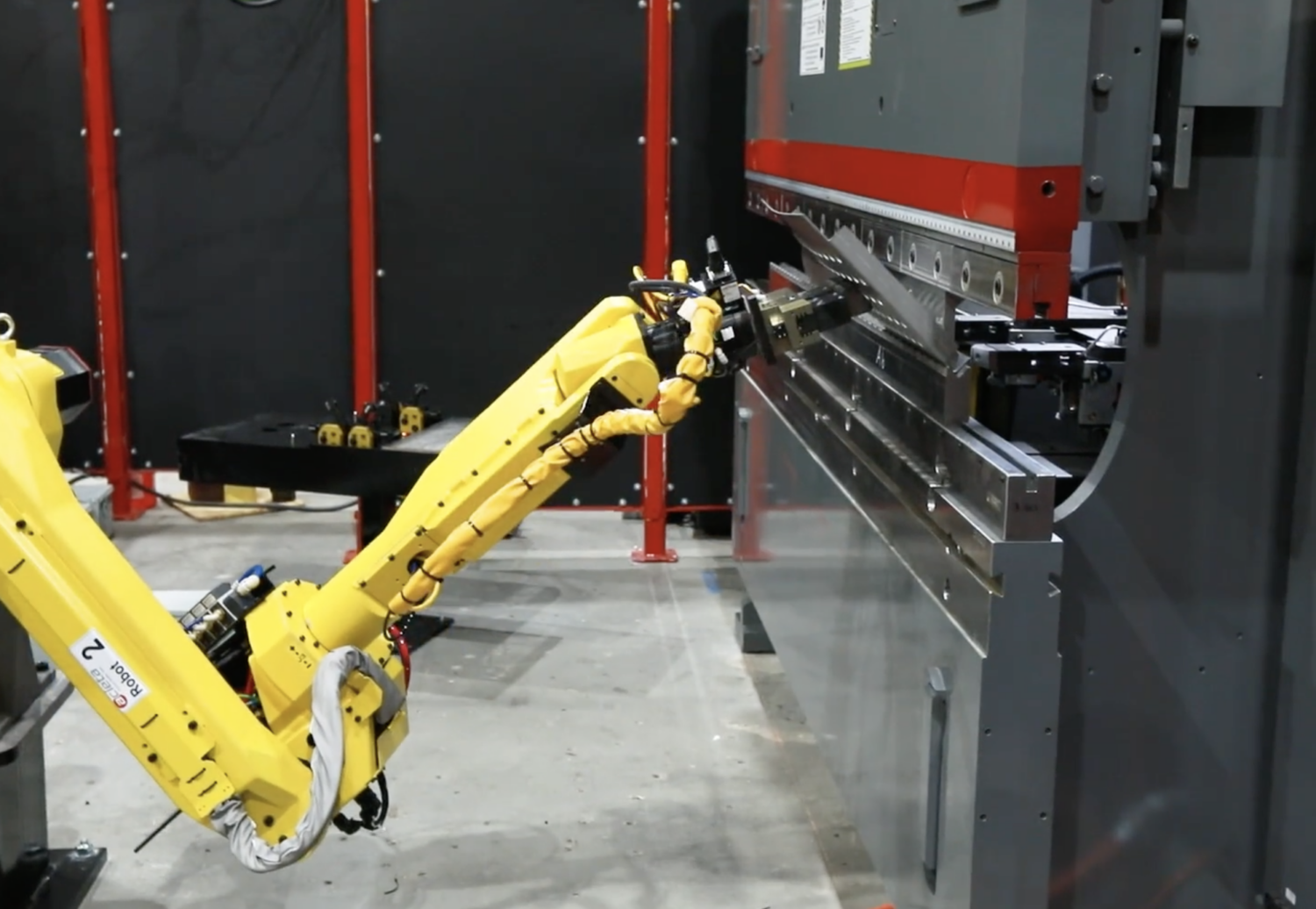 Arc Welding Robotic Applications
What Does A Robotic Welder Do? 
A robotic welder quickly and safely completes welding tasks with an articulated mechanical arm outfitted with a torch tool. By keeping operators nearby but away from the high-heat site of the weld itself, robotic welders increase safety while adding speed and accuracy. Even better, they create more desirable welding jobs. 
What Are Arc Welding Robots?
Arc welding robots consist of a programmable, articulated arm with up to 6-axis motion, complete with a torch tool, enabling the robot to quickly and safely carry out a range of arc welding tasks for various parts and assemblies. Robotic welding cells include integrated wire feeders and a small-footprint setup to maximize your available space and introduce the benefits of welding automation to any size facility.
The Advanced Welding Solutions Company
Implementing welding robotics successfully demands extensive automation experience and a deep understanding of welding processes. Acieta has a long track record in welding automation, and expertise in building complete systems incorporating swing boom positioners, tilt/rotate tables and headstock/tailstock units.
Partnering with FANUC, one of world's leading robotics manufacturers, gives Acieta access to a huge family of advanced welding robots. A FANUC welding robot is able to reach more than 4.68 meters (15.35 feet) and carry 2,300 kilograms (5,070 pounds), meaning there are advanced welding solutions to suit every manufacturer — large or small.