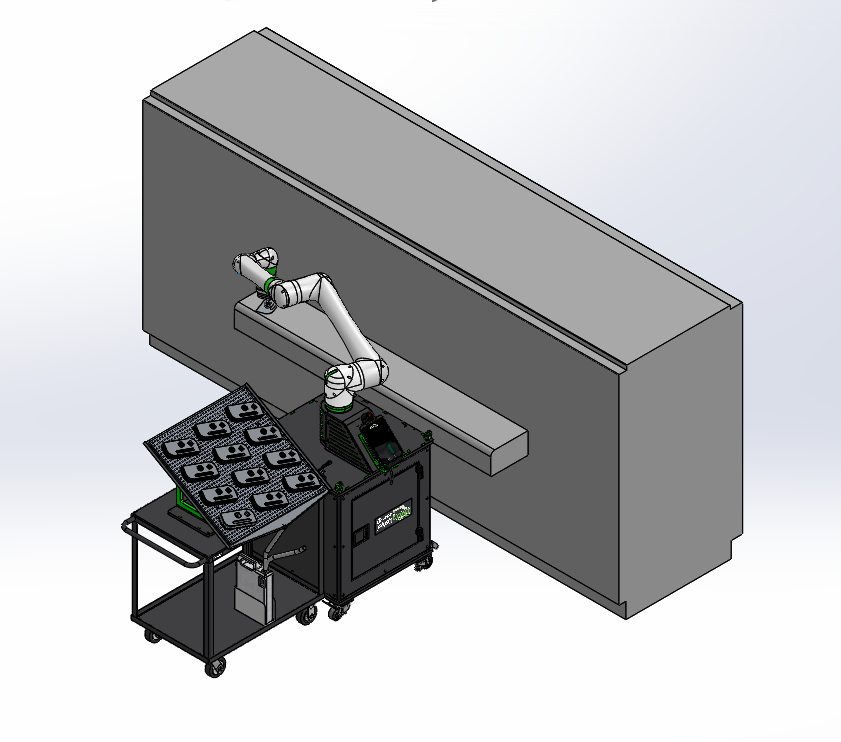 Acieta is bringing its automation expertise to fabricators, metal formers, welders and finishers at FABTECH, held Nov. 8-10 in Atlanta.
See an Acieta FastLOAD CX1000 mobile cobot system loading parts into a LISSMAC SBM-L 1500 deburring machine in the LISSMAC booth B9029.
Acieta's Mark Cianciosa will present Adapt Your Manufacturing Process: Do More with Less on Nov. 8 at 10:00 a.m. in room B303. He will discuss the benefits of robotic automation and share a real-life example of how automation helped one company increase their capacity by 50%. A Q&A following the presentation will allow attendees to ask Mark questions directly.
Talk with an expert
Want to discuss your automation needs and possibilities with an expert? Stop by Mark's presentation, Lissmac booth B9029, or contact us to schedule a time to meet at FABTECH.