In this role, you will create processes and coordinate various activities that support project execution and continuous improvement across all operational teams.  Successful execution of this role will have a positive impact on job scheduling, capacity planning, and reducing rework and is intended to provide a career path into but not limited to Project Management. 
Essential Functions:
Support set up of indirect projects in Epicor, build and manage schedule, track progress, and report monthly results to PMO.
Assess, develop, and publish a go-forward lessons learned and continuous improvement process across Acieta.
Schedule and attend all lessons learned meetings, document, and share results across all Iowa project teams.
Compile final financial results for a project and share across all Iowa project teams.
Coordinate risk assessment activities across all projects executed in the Council Bluffs office.
Assist Project Managers as assigned including tasks such as job set-up, invoicing, month-end revenue recognition, project dashboard creation, project documentation, etc.
Support Project Managers with purchase order tracking and identifying risk as they arise based on project schedules.  Communicate a recovery plan to the assigned PM.
Support Project Managers with milestone collection, and shipping as needed.
Work directly with Acieta customers in a supporting role.
Improve and/or document Project Management processes and documentation as assigned.
Perform other duties as assigned.
Requirements:
Bachelor's Degree in engineering, management, business, or other related field; or equivalent combination of education and experience.
Ability to read and interpret documents such as safety rules, operating and maintenance instructions, and procedure manuals. 
Ability to write routine reports and correspondence. 
Ability to speak effectively before groups of customers or employees of organization.
Ability to lead a project team through communication, organization, motivation, creativity, conflict management and a focus on project ownership.
Ability to calculate figures and amounts such as discounts, interest, commissions, proportions, percentages, area, circumference, and volume. 
Ability to apply concepts of basic algebra and geometry.
Ability to define problems, collect data, establish facts, and draw valid conclusions. 
Ability to interpret an extensive variety of technical instruction in mathematical or diagram form and deal with several abstract and concrete variables.
Physical Requirements:
The physical demands described here are representative of those that must be met by an employee to successfully perform the essential function of this job.  Reasonable accommodation may be made to enable individuals with disabilities to perform the essential functions.
While performing the duties of this job, the employee is regularly required to sit, use hands to finger, handle, or feel objects, tools, or controls; reach with hands and arms; and talk or hear.  The employee is occasionally required to stand; walk; and stoop, kneel, crouch, or crawl. 
The employee must occasionally lift and/or move up to 25 pounds.  Specific vision abilities required by this job include close vision, distance vision, color vision, peripheral vision, depth perception, and ability to adjust focus. 
Work Environment:
The work environment characteristics described here are representative of those an employee encounters while performing the essential functions of this job.  Reasonable accommodations may be made to enable individuals with disabilities to perform the essential functions.
The noise level in the work environment is usually loud.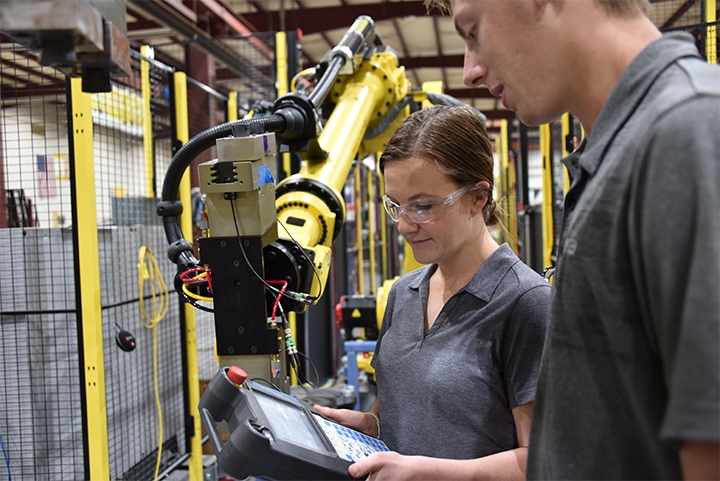 ACIETA is an equal opportunity employer and positively encourages applications from suitably qualified and eligible candidates. ACIETA does not discriminate against any job applicant because of race, color, religion, sex, pregnancy, sexual orientation, gender identity, creed, national origin, disability, genetic information, citizenship status, age, military or veteran status, or any other prohibited basis under applicable local, state, or federal law. Applicants requiring reasonable accommodations in the application and/or interview process should notify ACIETA's Human Resources department at hr@acieta.com.