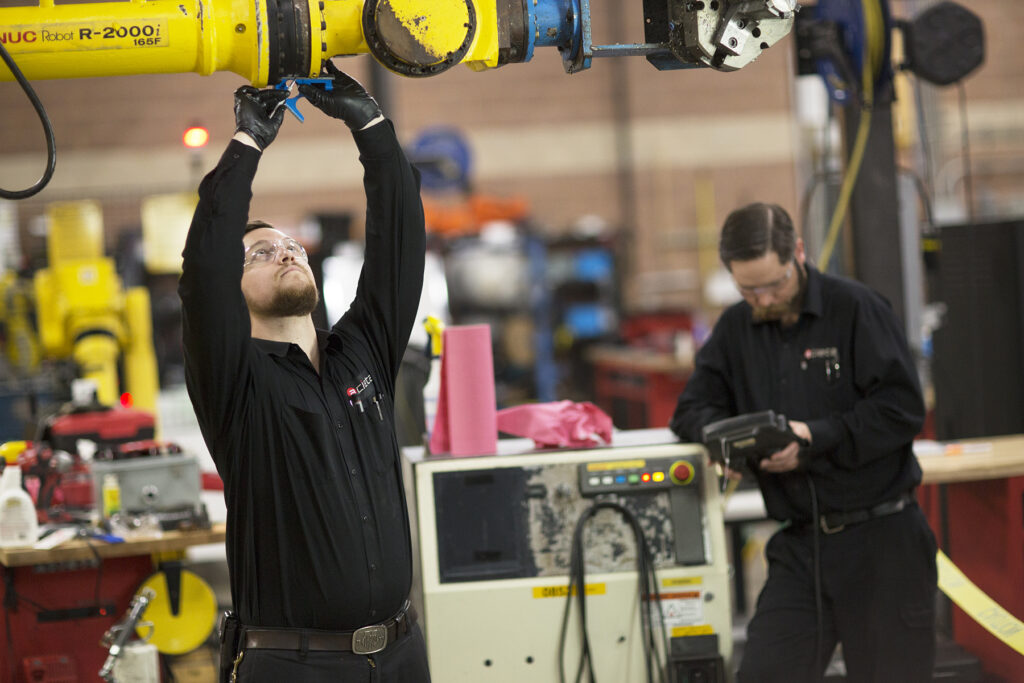 This individual will be responsible for identifying and building strong relationships with customers, promoting, and selling robotic parts and services, and achieving sales targets. The ideal candidate will have a deep understanding of robotics and automation solutions, excellent communication and sales skills, and a customer-focused mindset.
Essential Functions:
Identify potential customers and develop a strategy to generate leads and sales opportunities for robotic parts and services.
Build and maintain strong relationships with existing and new customers through effective communication, regular follow-ups, and delivering exceptional customer service.
Understand customer needs and provide detailed product and service information, ensuring customers have a thorough understanding of the benefits and features of our products and services.
Collaborate with internal teams, including engineering and technical support, to ensure customer needs are met and resolved in a timely manner.
Prepare and deliver product presentations and demonstrations to customers, showcasing the value and capabilities of our robotic parts and services.
Maintain accurate and up-to-date records of customer interactions, sales activities, and pipeline management in the CRM system.
Stay up-to-date with industry trends, competitor analysis, and emerging technologies related to robotics and automation solutions.
Attend industry trade shows, conferences, and networking events to promote our products and services and build a strong professional network.
Collaborate with sales and marketing teams to develop and execute effective sales and marketing strategies.
Requirements:
Proven experience in sales, preferably in the robotic or automation industry.
Strong technical knowledge of robotic parts and services, including familiarity with various types of robots, components, and applications.
Excellent interpersonal and communication skills, with the ability to effectively convey technical information to both technical and non-technical customers.
Demonstrate ability to build and maintain customer relationships, with ta strong focus on customer satisfaction.
Self-motivated and results-oriented with the ability to work independently and meet sales targets.
Proficiency in using CRM software and other sales tools to manage customer interactions and sales activities.
ACIETA is an equal opportunity employer and positively encourages applications from suitably qualified and eligible candidates. ACIETA does not discriminate against any job applicant because of race, color, religion, sex, pregnancy, sexual orientation, gender identity, creed, national origin, disability, genetic information, citizenship status, age, military or veteran status, or any other prohibited basis under applicable local, state, or federal law. Applicants requiring reasonable accommodations in the application and/or interview process should notify ACIETA's Human Resources department at hr@acieta.com.