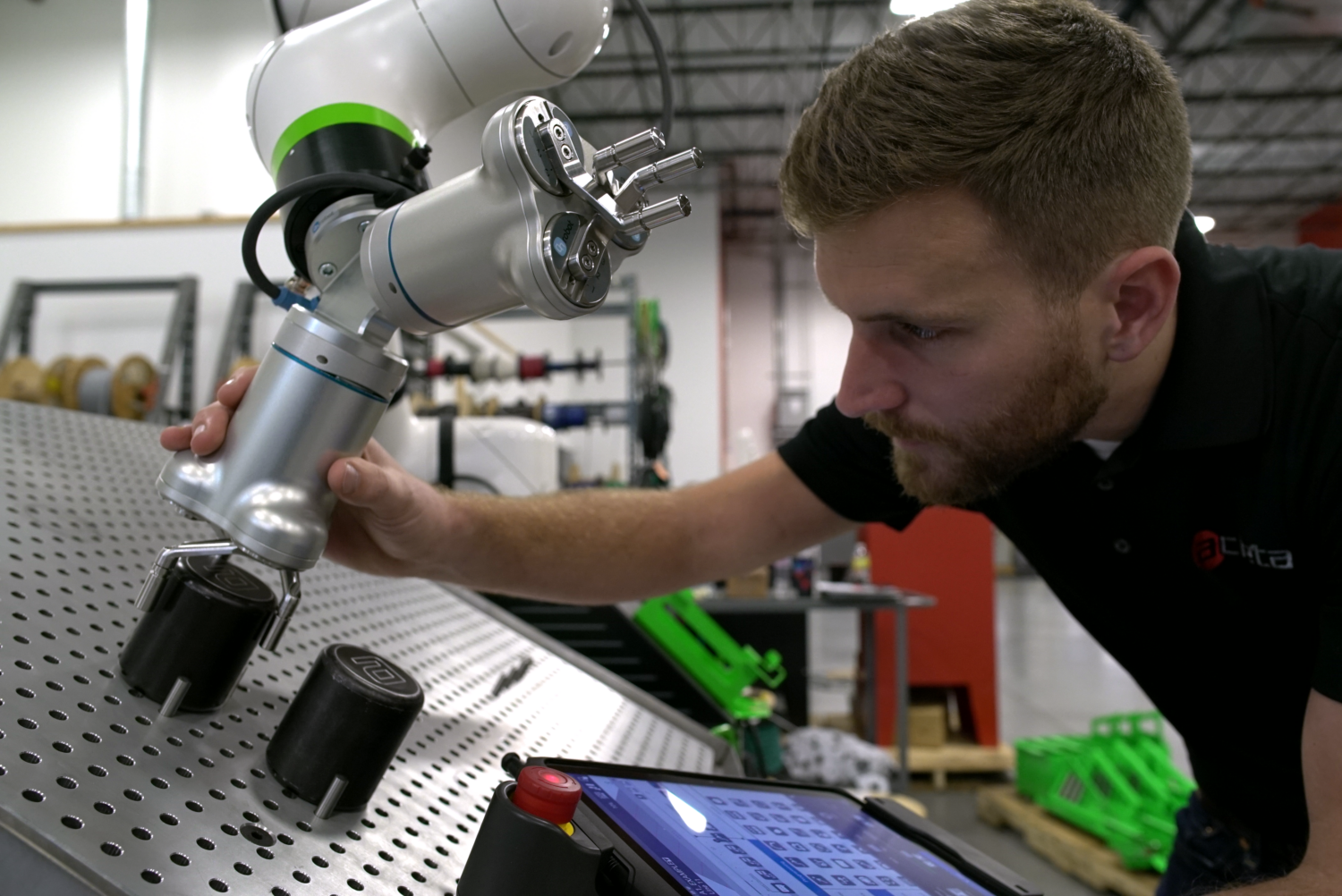 Join us at WESTEC 2021, Nov. 16 – 18 in Long Beach, Calif. In booth #2122 as well as join our discussion addressing labor shortages and increasing future growth!
ROBOT DEMO
Stop by Acieta booth 2122 to see the new collaborative FastLOAD CX1000 expandable robotic solution in action. See why it's been called the easiest and most flexible robot ever!
PRESENTATION
Adapt Your Manufacturing Process: Do More with Less
Hear real-world examples of how automation has helped companies address labor shortages, increase capacity, and position their business for future growth.
Tue., Nov. 16 at 12:00 PM at the SME ZONE
SCHEDULE A CONSULTATION
Want to talk with an Acieta expert about your company's manufacturing challenges? Schedule a time to talk with Tyler Acheson at the Acieta booth by calling 844-4-ACIETA or email us today!