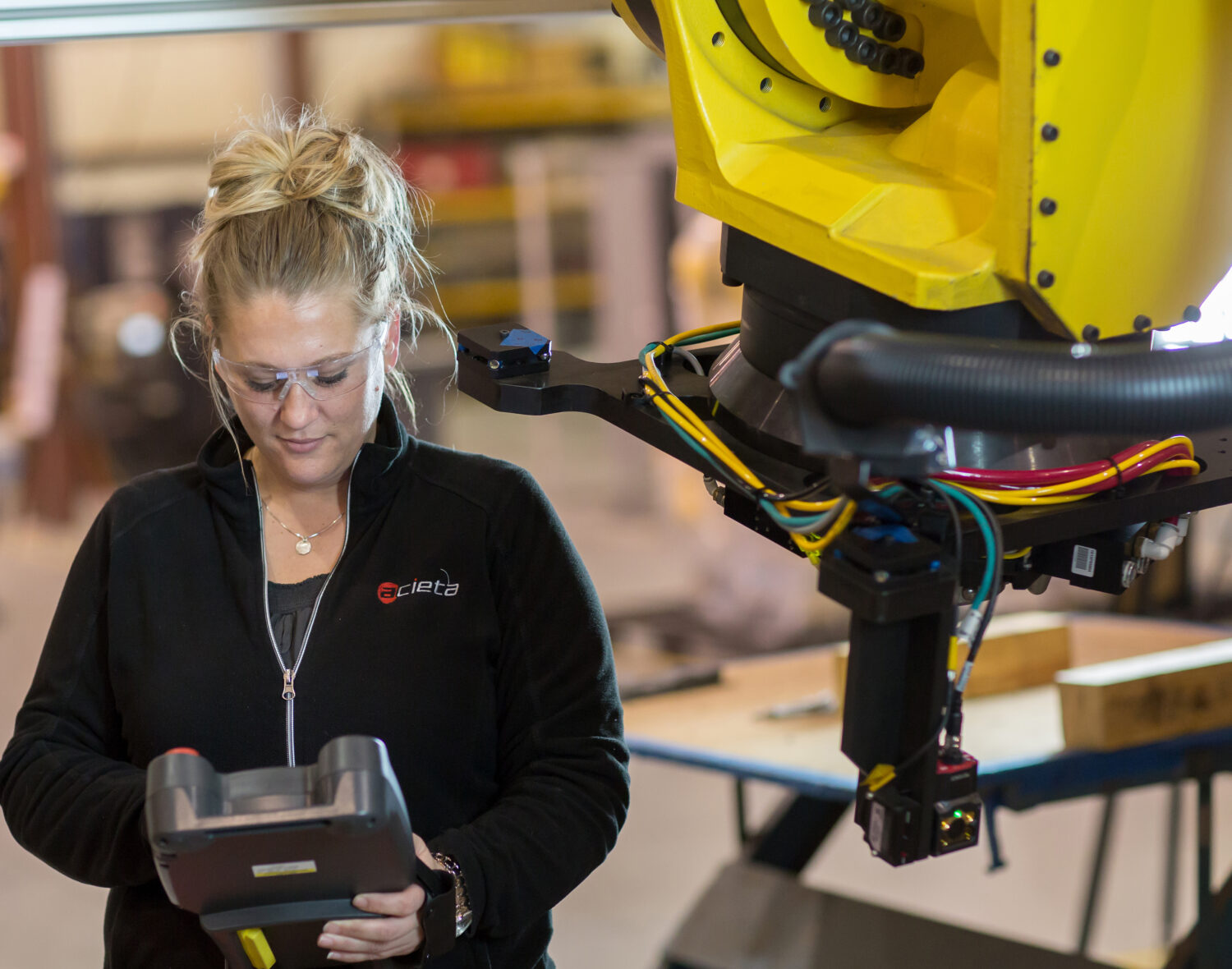 Robotic automation solutions not only help save floor space, increase productivity, and improve plant efficiency, they are also fundamental in creating peace of mind during uncertain times.
Whether it's a health pandemic, economic recession, political shifts or labor shortages, robotic automation ensures production can continue, regardless of limitations or regulations. Leaders can shift focus to protect the safety of their team members without the fear of productivity loss.
Acieta's robotic automation solutions do not stop working during unpredictable downtime. Our team understands that during this uncertain time, manufacturers across the world are making difficult decisions regarding production and hours. Acieta is here to help our customers prepare for the future while ensuring their team remains safe and paid, regardless of the severity of the closure.
Our skilled team leverages decades of automation experience to create customized solutions that address businesses' specific needs, scaling up or down as needed. Acieta's customized solutions help manage the turbulence of the unexpected. If you're at home, in the office, or on your shop floor, contact us for a virtual visit, phone, or in person meeting today.
/virtualprojects/