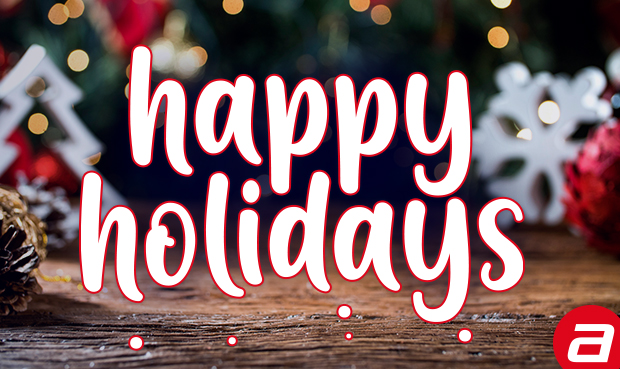 Robotic automation has changed the way manufacturers and fabricators run their businesses. In many cases, robots are helping companies stay online during the last weeks of the year when they would have otherwise been shut down for a holiday break. This provides the opportunity for employees to fully enjoy the holidays.
MORE TIME AT HOME
Robots don't celebrate holidays, so in some cases, production floors can produce around the clock without human involvement, even in lights-out situations. An employee can check status online to ensure the systems are running smoothly without being onsite.
LESS STRESS
Robots increase productivity, quality and throughput, helping companies be more competitive and handle more work. This makes it easier to meet customer demands without worrying about labor shortages. Robots run consistently and reliably, ensuring the work gets done on time so workers can breathe easy and enjoy some vacation time.
LESS FATIGUE
Robots often take the more repetitive and dangerous jobs that put people at risk, such as press brake operation, feeding a furnace, grinding, deburring, welding and heavy lifting. This allows people to do more valuable and challenging jobs such as operating the robots and quality control. Without excessive fatigue or repetitive injuries, people are less likely to experience the aches and pains caused by manual labor.
LESS EXPOSURE TO CONTAGIONS
Robots are especially helpful in preventing the spread of germs among workers because a single human operator can tend multiple robots simultaneously. For example, a robot can transfer parts through a machining center, a laser stamper, a washdown station and then over to outbound without any person touching it. In those cases, workers have fewer close interactions with each other and can stay in a restricted area, well-spaced from other people. Whether in a pandemic or cold and flu season, one won't get sick from a robot.
Robotic automation brings peace of mind that production goes smoothly without the common challenges of balancing work and personal time. During this holiday season, workers can spend less time at work and more time enjoying family and friends. With less stress, less body fatigue and less likelihood of getting sick from coworkers, managers and operators alike can enjoy the holidays with more comfort and joy.