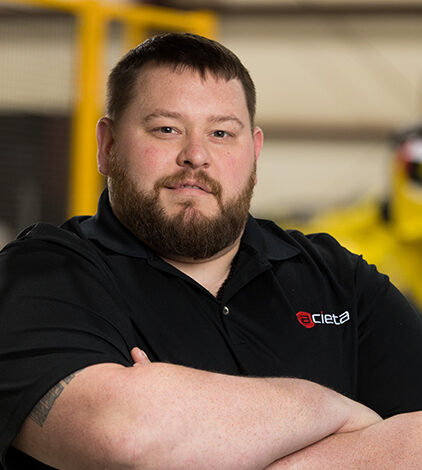 Andy Wiese
7/26/84 – 08/26/23
In the heart of every successful organization lies the dedication and commitment of its employees. It is with heavy hearts that we say goodbye to Andy Wiese, a cherished colleague, who over the span of 18 years, left an indelible mark on both Acieta and all those who had the privilege of knowing him.
In a world that often measures success by numbers and figures, Andy's impact was measured in the countless lives he touched. He was a friend to all, a mentor to many, and a symbol of reliability and knowledge for everyone who crossed his path. His eagerness to always help was a hallmark of his caring nature.
From his earliest days at Acieta, he embodied the spirit of willingness. Willingness to go the extra mile, to lend a helping hand, and to embrace challenges with a positive attitude. This unwavering commitment was not confined to his job description; it extended far beyond, touching the lives of friends, coworkers and customers. His willingness to step up, always assuming positive intent, to listen, and offer guidance created an environment of camaraderie that resonated throughout Acieta.
It is important to acknowledge that life's journey is not always predictable, and the unexpected can sometimes lead us down paths we never imagined. Andy's tragic accident reminds us of the fragility of life and the importance of cherishing every moment we have. As we mourn his loss, let us also celebrate the life he lived and the profound impact he made during his time with us.
In these moments of sorrow, it is crucial that we come together as a family. Let us remember the lessons he taught us, the joy he shared, and the legacy he leaves behind. Let us continue to uphold the values he embodied - dedication, integrity, and an unwavering willingness to make a positive difference.
Though he may be gone, his spirit lives on in the bonds we share, the work we do, and the lives we touch.
Rest in peace, Andy. Your ride may have ended early here on earth, but your impact will resonate with your Acieta family forever.