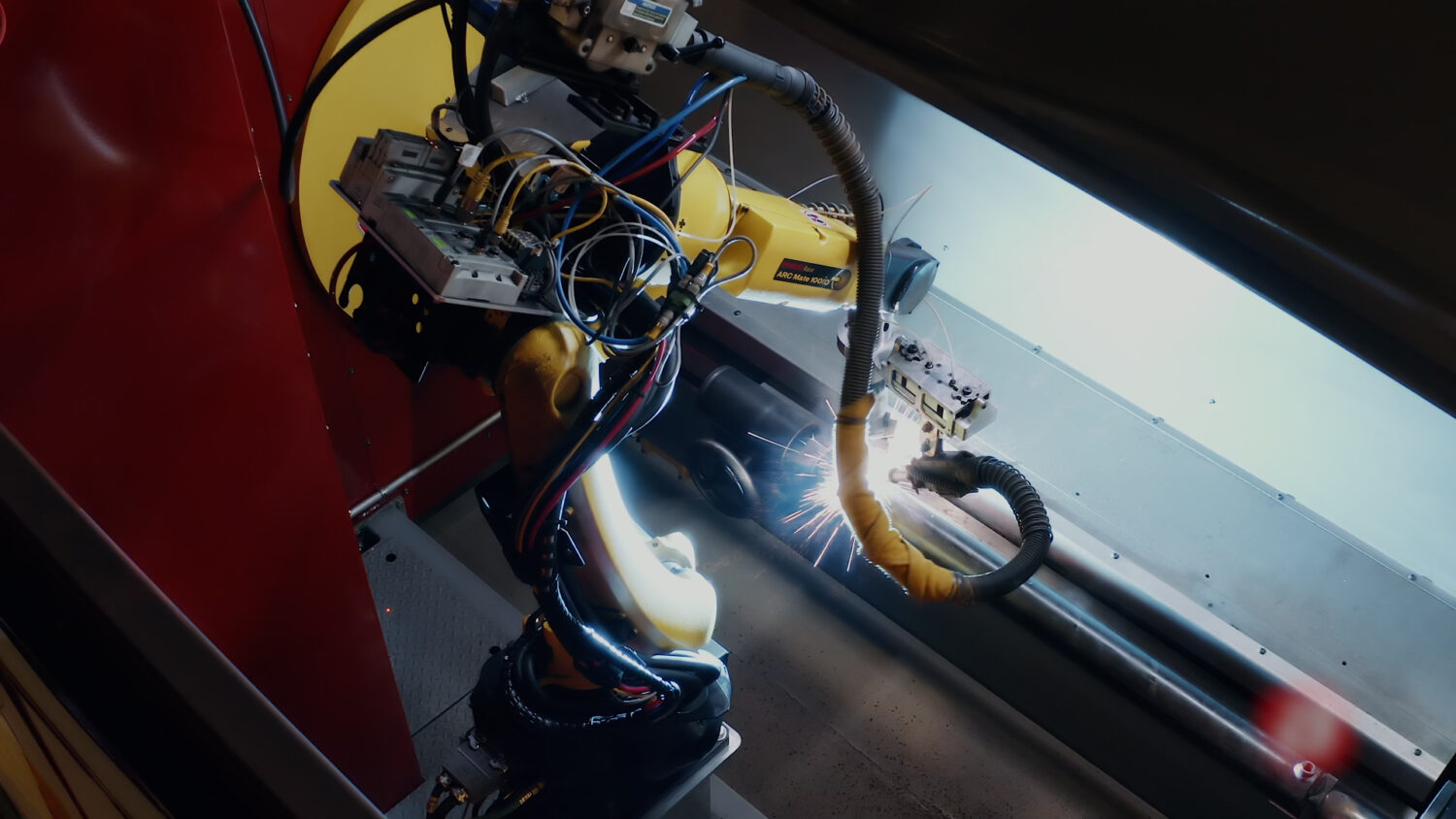 Are you searching for ways to enhance labor efficiency, throughput, and profitability in your manufacturing process? Look no further! Join us at FABTECH, taking place from September 11 to 14 in Chicago, where our team will be on hand to discuss your manufacturing challenges.
Demonstrations: witness cutting-edge robotic systems in action and engage in personalized discussions with our Acieta experts, to help you find the perfect automation solutions for your business needs.

Servo Robots booth #B15063: See a demo of the Acieta FastARC CW welding cobot incorporated with a Servo Robot Quick-Scan laser-vision system.
Lissmac booth #A4554: See an Acieta FastLOAD CX1000 machine tending cobot with a FANUC iRVision camera system pick and load parts into a Lissmac Steel Brushing Machine.
Don't miss out on our educational presentations featuring industry-leading Acieta experts:
"Robots: Your Key to Employee Retention" with Steve Alexander on Sept. 11 at 10:45am in Room S401D
"The Hidden Factors in Calculating a Robot's ROI" with Steve Apel on Sept. 12 at 8:30am in Room S401D
"Optimizing Your Welding Automation" with Nick Cowell on Sept. 12 at 2:30pm in Room S404BC
"Is Now the Time to Get a Cobot?" with Jake Corning on Sept. 12 at 2:45pm in Room S401D
"Robots Prepare Manufacturers for An Unpredictable Future" with Tyler Pulliam on Sept. 12 at 12pm in Room S404BC
"Adapt Your Manufacturing Process: DO MORE WITH LESS" with Greg Morehouse on Sept. 13 at 10am in Room S401D
Register now to secure your spot at FABTECH 2023 and be part of the automation transformation! If you'd like to arrange a one-on-one discussion with an Acieta expert during the event, email marketing@acieta.com.
See you at FABTECH 2023, where your manufacturing success story begins!