STACK THE DECK
Double down on robotics.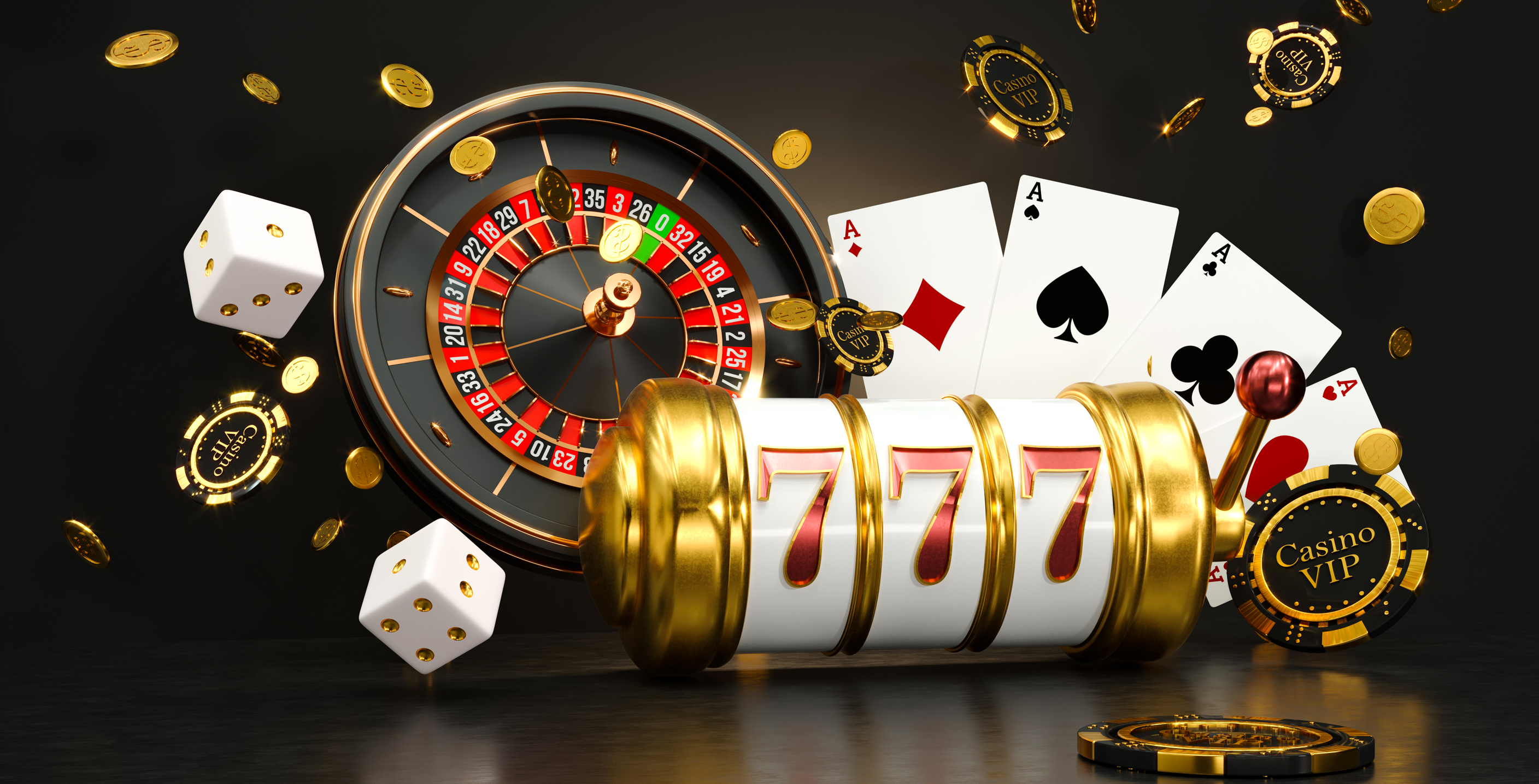 July 18 & 19, 2023
Council Bluffs, IA
Don't gamble with your company's future. Stack the deck in your favor with robotics.
The future is a gamble—filled with the potential for big wins and losses. To be globally competitive in an ever-changing environment, you need to stack the deck in your favor, and that means doubling down on robotic automation.
Whether you've started your automation journey and looking to upgrade and optimize your automation systems, or you're new to the game and exploring the possibilities of automation for the first time, this event is for you. Automation can be a complex and ever-evolving field, and our goal is to provide valuable insights and solutions that meet the needs of all attendees, regardless of their level of experience. With informative presentations, interactive breakout sessions, and networking opportunities, we're excited to help you double down on the potential of automation for your business.
Join us for a two-day hands-on experience with cutting-edge robotic systems, and hear from industry leaders about their own experiences with automation. See live demonstrations of robots that can tackle any challenge that comes your way, and discover ways robotic solutions can give you the competitive edge you need to succeed in an evolving industry.
At this year's invite-only Celebrate Manufacturing event, we'll go all-in to discuss the challenges of the manufacturing industry and advantages of robotic integration for your specific situation.
Your invitation gives you exclusive, VIP access to:
One-on-one discussions with world-class experts to answer your questions about preparing for the future
Grab a controller and run a robot
Breakout sessions
Network with other, non-competing manufacturers that have common challenges
So bring your questions, your goals and your imagination to this exciting event, and discover how robotics can help you solve your production and hiring challenges.
This is an exclusive opportunity to stack the deck in your favor and win big with robotics.
Agenda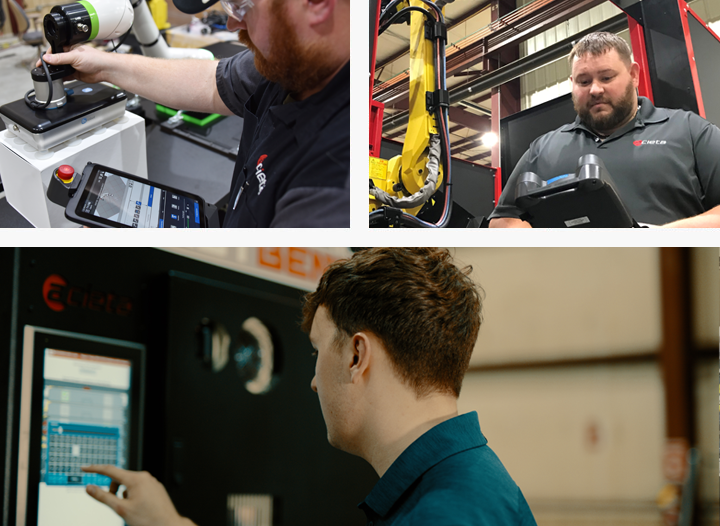 TUESDAY, JULY 18, 2023
Acieta
2906 21st Ave, Council Bluffs, IA 51501
2:00 p.m. Check-in

2:15 p.m. Kick-off

2:45 p.m. Plant tour and Robot 101: Move that robot!

6:00 p.m. Casino night and dinner
WEDNESDAY, JULY 19, 2023
Acieta
2906 21st Ave, Council Bluffs, IA 51501
7:30 a.m. Welcome and breakfast

8:30 a.m. Panel
Hear from an industry-expert led panel discussing the state of automation and best practices in manufacturing.

10:00 a.m. Break
10:15 a.m. Breakout session: Stack the Deck (new to automation)
10:15 a.m. Breakout session: Double Down (looking to expand/optimize automation)
11:15 a.m. Regroup and recap
11:45 a.m. Box lunch

Experts will be available on Wednesday afternoon for an individual strategy session. Slots will fill up quickly. If interested, please contact marketing@acieta.com.
See the advantages from one company's choice to automate!
Following supply chain shortages abroad, Xtended Hydraulics & Machine needed to rescue local mines by providing hydraulic cylinders fast. Tony Gunn (The Gunn Show) talks with Xtended owner Robert about the impact of adopting a new Acieta FastARC robotic welding cell. The robot has helped Xtended bring cost down and lead times without compromising quality. In fact, the company quoted a 2-month project for 20 bolt bins, installed the Acieta FastARC welding robot, made parts during robot training, and completed the job in only 2 weeks!
BIOS

   
Steve Alexander, Vice President of Operations and Standards, Acieta | Breakout Session Moderator
Steve is Vice President of Wisconsin Operations and Standards for Acieta. Utilizing his vast experience with machine tool and robotics technologies, Steve has spent over 23 years helping manufacturers thrive in a competitive global economy. Steve enjoys the hands-on experience of helping companies solve challenges with robotics.

John Burg, Founder Emeritus, Acieta | Panelist


Along with his father, John founded Automated Concepts, Inc., which would eventually grow into Acieta LLC. For 40 years he devoted most of his time to this passion by helping customers find better ways to manufacture their products, lowering their part costs, and increasing their productivity.

Milton Guerry, President, SCHUNK | Panelist

Milton Guerry heads the customer and industry focused SCHUNK USA team and is responsible for market-driven input to the global SCHUNK organization. He is active in industry advancements in both automation and machining. Milton serves on the Robotic Tech Sector Board and on the parent board of the Association for Advancing Automation (A3). He is the past president of the International Federation of Robotics (IFR) and is active in many other industry associations and events. Milton joined SCHUNK in 2000 and held several leadership roles before assuming his current role as President in 2007. Prior to joining SCHUNK, Milton began his career in the automotive industry in various engineering and technical roles.

Robby Komljenovic, Chairman & CEO, Acieta | Panel Moderator

Originally born and educated in Germany, Robby has 30+ years of experience in the machine tool systems and automation industry. He is responsible for leading Acieta's relentless drive to deliver cutting-edge automation systems that help manufacturers to be more competitive and attractive places to work. Robby excels at developing and mentoring high-performing teams to serve customers locally and globally.

Dick Motley, ASI Network Global Coordination – General Industrial Sales, FANUC | Panelist

Dick Motley is currently Director of FANUC America's Authorized System Integrator (ASI) program, the robotic industry's most capable and trusted network of automation solution providers.  Combining more than 30 years' experience in robotic engineering and sales with a proven track record of innovation, Dick leads a network of hundreds of valued relationships applying FANUC technology to drive productivity, profitability, quality, and safety for our mutual customers.


Greg Morehouse, Vice President Custom Systems & Sales, Acieta | Event Host and Breakout Session Moderator


Greg is responsible for leading a sales team in providing state-of-the-art custom automation solutions for customers. Greg has been with Acieta over 8 years with roles within the Procurement, Project Management and Sales groups. Most recently, he served as Executive Vice President of Acieta's Council Bluffs, Iowa operations where he led teams responsible for design, production, and commissioning of robotic automation projects.

Chris Russell, Vice President of Operations, The Knapheide Manufacturing Company | Panelist


Chris has 25 years of experience in manufacturing and is currently responsible for Knapheide's Manufacturing operations. He is responsible for multiple automation projects Knapheide has currently invested in. Chris brings a positive and driven attitude towards the implementation of automation on the shop floor, without losing sight of how automation interacts and impacts existing shop floor employees. Prior to Knapheide, he held various engineering and leadership roles in the automotive and heavy truck industries.
RSVP
Contact marketing@acieta.com or call 262-933-0018 with any questions. Fill out the form below to RSVP.
NEARBY HOTELS
Courtyard by Marriott Omaha East/Council Bluffs, IA
2501 Bass Pro Dr, Council Bluffs, IA 51501

SpringHill Suites by Marriott Omaha East/Council Bluffs, IA
3216 Plaza View Dr, Council Bluffs, IA 51501
Acieta room block $87/night + taxes until 7/3/23

PHOTO DISCLOSURE
Photos and video will be taken at the event that may be used for marketing purposes.
PLANT SAFETY
Safety glasses (provided) and closed toe shoes are required for all plant tours.
Register for Celebrate Manufacturing Today!