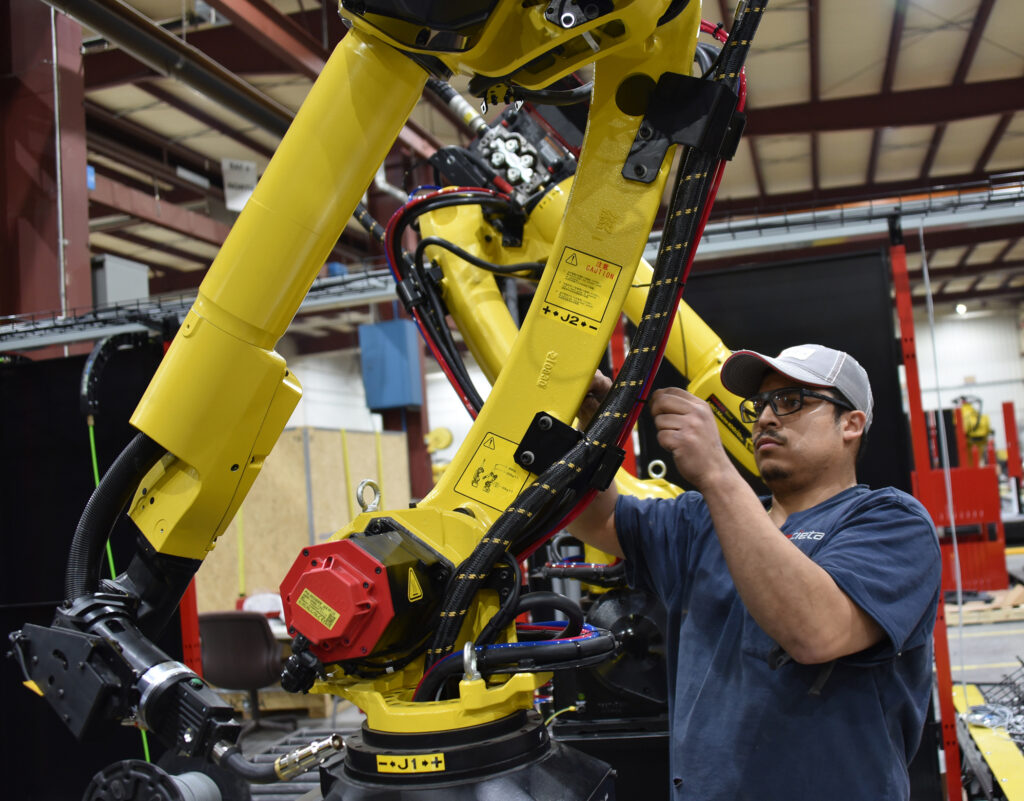 Assemble and erect complex precision mechanical assemblies and complicated mechanisms having critical dimensional specifications and operating relationships. The fitting of components, calibration of operating units, alignment, and/or balancing of completed assemblies requires a high degree of skill and a broad knowledge of mechanical principles and assembly techniques plus diversified long-term experience.
Essential Functions:
Inspect parts for proper machining finish and dimensions, check and test sub-assemblies and units.
Work from complicated and detailed drawings, specifications, engineering drawings, sketches, bills of materials, production orders, and instructions.
On-the-floor engineering to design, machine, fabricate, and draw mounting devices, hydraulic, pneumatic, and electrical line routing. This requires a broad knowledge in hydraulic and pneumatic components, schematics, and operations.
Operate welding equipment to cut or weld parts, operate lathes, mills, and grinders to machine or fabricate parts as needed to build the systems.
Confer with supervisor, engineers, production personnel, programmers, or others to resolve assembly problems.
Proceed with minimum instruction and supervision; completed assemblies are subject to inspection and test. Analyze information and evaluate results to choose the best solution and solve problems.
Develop and maintain constructive and cooperative working relationships with others.
Understand the ISO Quality Manual and applicable processes.
Requirements:
Associate's degree (A.A.) or equivalent from two-year College or technical school offering specialized robotic training; or two years of related experience and/or training; or equivalent combination of education and experience.
Ability to operate specific equipment or tools.
Ability to calculate figures and amounts such as proportions, percentages, area, circumference, and volume.
Knowledge of Microsoft Office products.
ACIETA is an equal opportunity employer and positively encourages applications from suitably qualified and eligible candidates. ACIETA does not discriminate against any job applicant because of race, color, religion, sex, pregnancy, sexual orientation, gender identity, creed, national origin, disability, genetic information, citizenship status, age, military or veteran status, or any other prohibited basis under applicable local, state, or federal law. Applicants requiring reasonable accommodations in the application and/or interview process should notify ACIETA's Human Resources department at hr@acieta.com.