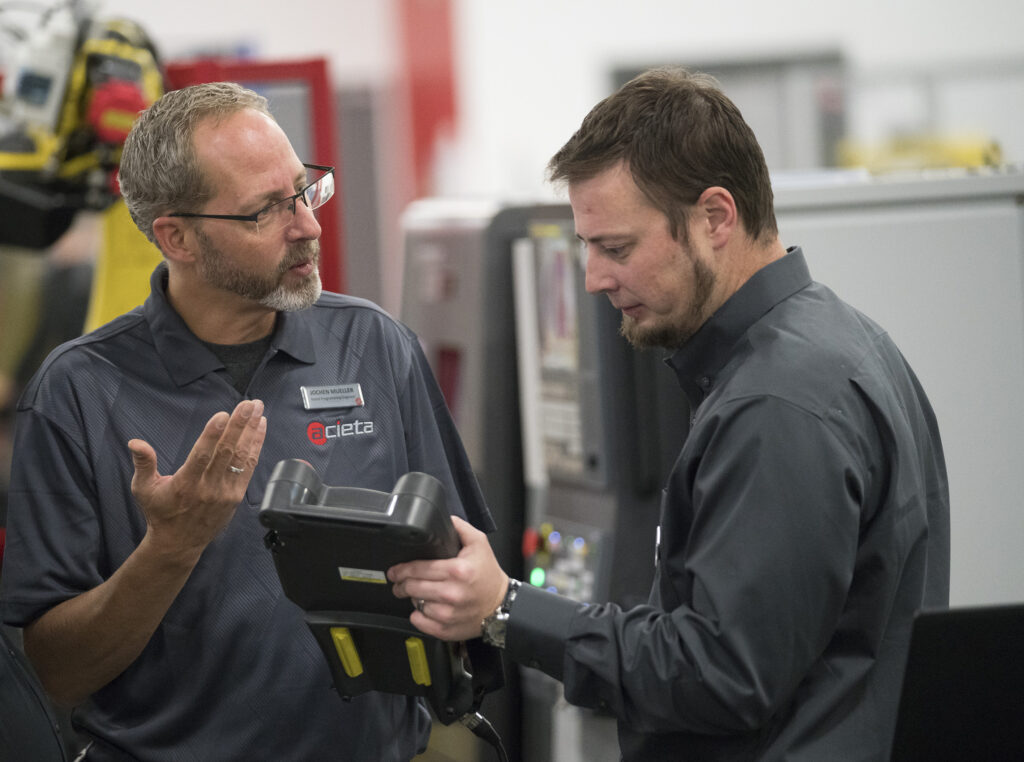 Acieta is hiring for an exceptional Robot Programming Engineer for our location in Waukesha, WI. This role requires robotic programming, technical expertise necessary to support quality integration, assistance/start-up, and customer training. This position requires customer support on-site and off-site providing precise objective analysis and evaluation to the client, project managers and internal support. Your ability to communicate constructively in this key role is critical.
Duties and Responsibilities:
Provide the technical expertise required for integration, programming, assistance, and service of robotic cells, including planning/writing of programming code, as necessary.
Assist in controlling costs associated with support of the product and project commitments to meet budgeted guidelines.
Provide technical support and training, drive programming standards, and be an example for Robot Programmers to follow.
Participate in project kick-offs, design reviews, and run-offs.
Be an active participant and provide technical and experience feedback to improve projects in these different stages of the project life cycle.
Work with Management to provide support of projects in the shop.
Keep the Robot Programming Manager informed on the project so he can ensure coverage on projects when lead tech is out of the plant on other assignments.
Make recommendations to other functional areas to achieve quality improvement or lowering of design and manufacturing costs of Acieta's products.
Maintain company's service policy of built equipment, assisted, and in production at customer's site when down.
Provide inputs to Engineering, Manufacturing, and Acieta management as appropriate to inform them of findings that are significant to designing or developing improved or new products.
Work with all robot programmers to transfer any new technical information that has been received or learned in the shop, field, or training class.
Requirements:
Associate Degree (A.A.) or equivalent from two-year College or technical school offering specialized robotic training.
Minimum 5 years automation/robotic experience, FANUC TPP and Karel preferred; ABB Rapid code a plus.
Vision experience is a plus.
Travel up to 30%.
Must have/maintain a valid driver's license and good driving record
Must have a valid credit card
ACIETA is an equal opportunity employer and positively encourages applications from suitably qualified and eligible candidates. ACIETA does not discriminate against any job applicant because of race, color, religion, sex, pregnancy, sexual orientation, gender identity, creed, national origin, disability, genetic information, citizenship status, age, military or veteran status, or any other prohibited basis under applicable local, state, or federal law. Applicants requiring reasonable accommodations in the application and/or interview process should notify ACIETA's Human Resources department at hr@acieta.com.