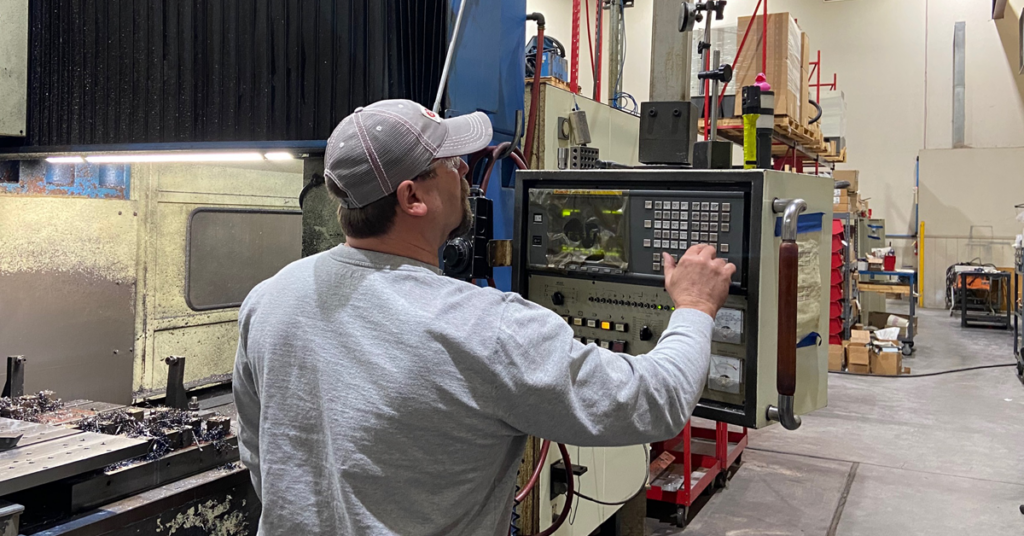 Machines a wide range of parts and materials using a combination of a Lathe, Manual and CNC Mills, Surface Grinder, Drill Press, Cutoff Saws and hand tools to produce high quality, high tolerance parts, to be used on and integrated with industrial automation and Robotic system applications.
Essential Functions:
Setup, adjust, operate and program CNC mills using the machine software; Gibbs Cam and/or Fast Cam software.
Setup, adjust and operate conventional and/or special purpose machine tools to perform diversified and difficult operations on work having close and exacting tolerances, where operations require a broad knowledge of machining technology, operating skills and shop techniques together with long term diversified experience.
Plan and determine setup procedures and operating sequences, select tooling, attachments, spindle speeds, tool feed rates, work piece securing methods, supports, etc.
Use a wide range of precision measuring instruments and devices like, scale, squares, calipers, micrometers, indicators, etc., to setup and operate machine and check work.
Work from drawings, specifications, handbook formulas, instructions, blueprints, sketches, manuals, or sample parts to determine dimensions and tolerances of finished work piece, sequence of operations, and setup requirements.
Check work to assure dimensional conformance where several related dimensions and unusual contours are required.
Grind special and standard tooling to compensate for material variations and cutting conditions.
Fits and assembles parts into complete assembly. Verifies dimensions and alignment of assembly.
Confers with supervisor, engineers, production personnel, programmers, or others to resolve machining or assembly problems.
Will periodically perform maintenance and preventive maintenance on machines and equipment.
Other duties may be assigned.
Proceed with minimum supervision, instructions and guidance provided on setup and operating difficulties when required. Work is subject to final inspection and check.
Requirements:
Associates degree (A.A.) or equivalent from two-year College or technical school; or six months to one-year related experience and/or training; or equivalent combination of education and experience.
Other Requirements:

Forklift Operator's certification
Ability to operate specific equipment or tools.
ACIETA is an equal opportunity employer and positively encourages applications from suitably qualified and eligible candidates. ACIETA does not discriminate against any job applicant because of race, color, religion, sex, pregnancy, sexual orientation, gender identity, creed, national origin, disability, genetic information, citizenship status, age, military or veteran status, or any other prohibited basis under applicable local, state, or federal law. Applicants requiring reasonable accommodations in the application and/or interview process should notify ACIETA's Human Resources department at hr@acieta.com.